Rocker With Nursing Kit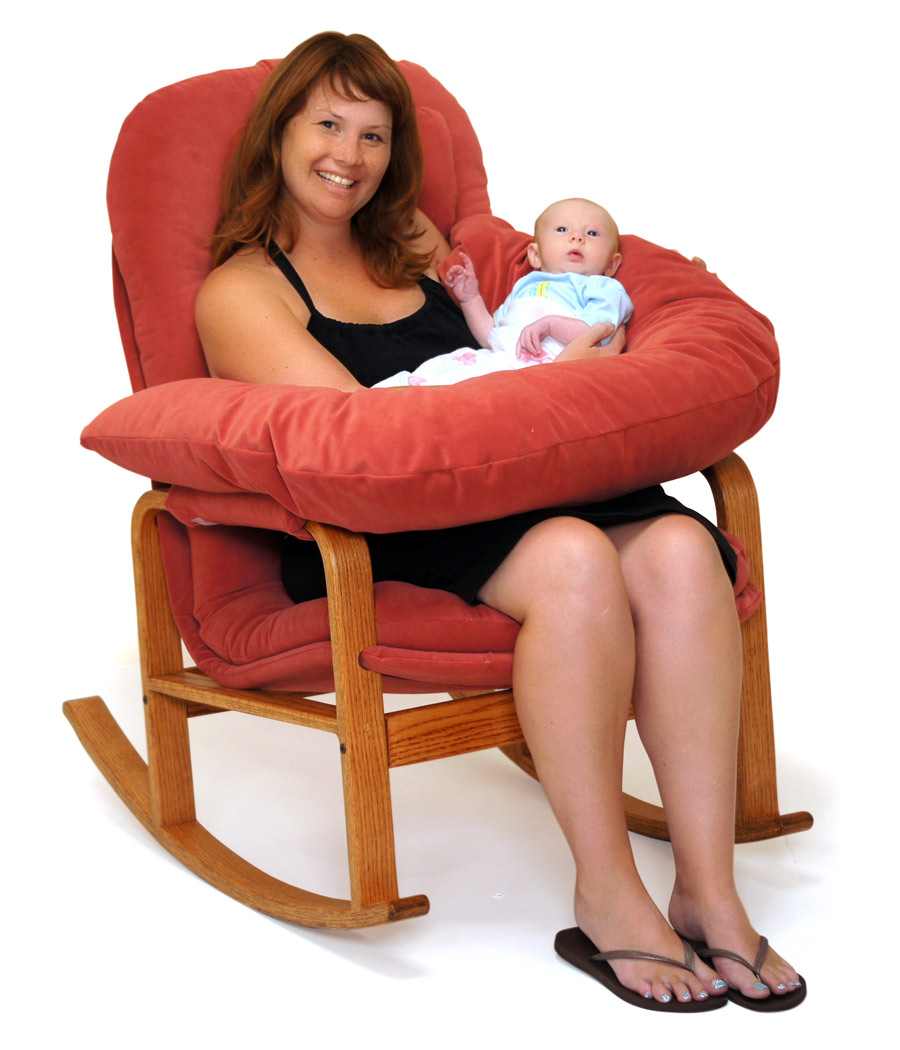 The Brigger Rocker With Nursing Kit is the most comfortable rocking chair for nursing mothers. The gentle rocking motion and ergonomically contoured cushions combine to create a healthy and cozy place for you and your baby. Call to order (800) 451-7247
The Rocker With Nursing Kit includes a High Back Upright Rocker along with a washable horseshoe-shaped Baby Cushion that fits on the mother's lap. The kit also includes arm pads and a lumbar roll for added comfort.

High Back Rocker With Nursing Kit
Each kit includes:
(Headrest included with High Back Rockers)
Price For Rocker With Nursing Kit
Material:
Price Code:
Entire Kit
|
Baby Cusion
Fabrics
Price Code

1

$629

|

$69

---

Fabrics
Price Code

2

$699

|

$89

---

Fabrics
Price Code

3

$839

|

$119

---

Brisa®
Price Code

4

$1039

|

$179

---

UltraSuede®
Price Code

5

$1199

|

$209

---
Posture
Posture is an important comfort feature of high-back rockers. Unless you choose otherwise, we provide the relaxing Normal posture which we found most customers will enjoy spontaneously when settling into a high-back rocker.
However, If you prefer to sit as straight as possible you may want to select the Upright posture option.
Find the right seat
To benefit from their ergonomic features, High Back Rockers should be the correct size. Back height, seat depth, and seat height should match your personal measurements. Your height is a fair guide to seat dimensions that will satisfy most persons in the indicated range.
Select your height and desired posture. Your optimal seat measurements will adjust below.
To Order Call (800) 451-7247 or Email Us
Give us your personal height and we will recommend the best seat for you.
Suggested Accessories
We offer a variety of accessories such as our ottomans to enhance your sitting comfort.